4min read
Published: August 29, 2016
Views: 377
Meet the Pros: Simeon – Gardening & Tree Surgery
Success does not lie in copying others, but in finding your inner strength to become something more.
We always had the pleasure of working beside some truly fantastic specialists, so we thought it's about time we introduce you to the diligent experts who make our services possible. Let's meet the first pro, Simeon Sabev – a full-time tree surgeon and an outstanding team leader.
Simeon has lived in the United Kingdom for over five years and has been working with us for the past three. He specialises in tree surgery – a tricky, time-consuming, and, frankly, quite a risky job with many responsibilities. Simeon is currently running a team of six people and is expecting two more members to rally under his banner shortly.
We asked him how he became a part of Fantastic Services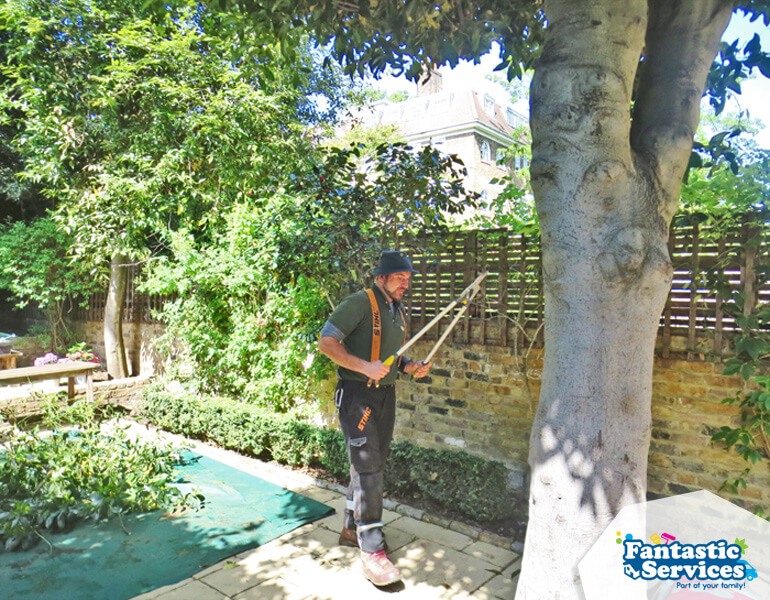 An old partner of mine, Alexander, contacted me with a job offer. I started off as a gardener, but I tend to be an overachiever and thus wanted to learn something more unique – something that caters to a certain niche. That's why I went ahead and invested quite a bit of time and effort to acquire the certificates and training sessions that are necessary to work as a tree surgeon in Great Britain. And all of this happened thanks to a great training academy that helped me get all the documents I wanted – all four of them, to be precise.
The fantastic thing about Fantastic Services is that they gave me a big playing field where I could further develop my skills and unleash a hidden potential I didn't know I had – to effortlessly lead a team of tree surgeon experts and develop strong friendships in mere days. And to me, this knowledge alone is a thousand times more valuable than the paychecks I receive.
Sometimes, you have to go the extra mile to satisfy the client's preferences, or, in my case, the extra 35 miles. Letting my trusty team handle the next errand, I came back to complete a job that our customer claimed was not quite finished. It turned out that we forgot to cut the last remaining branch, which now stood out like a sore thumb and slightly skewed the tree crown shape. Definitely not something to write home about, but the client was feeling way happier as soon as it was gone.
When you set out to do your job, you have to take your responsibilities seriously – don't maintain a bad mood, don't look for someone else to blame, and just pull yourself together. After all, your job is your main source of income. So go out there and make all those important decisions happen. Yes, many people on this planet tend to work on autopilot. But you must always remember that success does not lie in copying others, but in finding your inner strength to become something more.
Simeon also shared a couple of interesting thoughts about his private life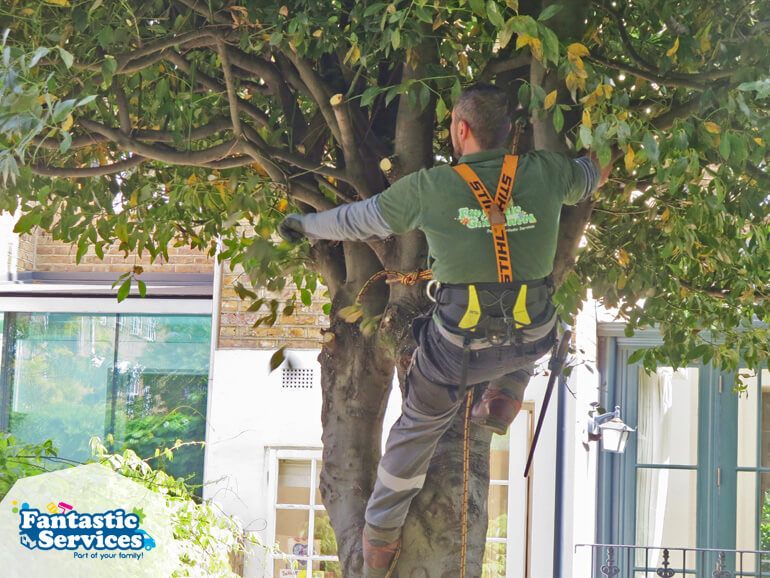 Not a single day goes by without thinking about what I do. For me, tree surgery has long become more than just a job – it efficiently turned into a part of my lifestyle that I very much enjoy. I constantly keep pushing myself forward to perform even better, which in the end also benefits my team, the business, and the company. This creates a win-win scenario where everyone feels increasingly fantastic with each passing day. But you really have to like what you are doing, otherwise, your motivation will crumble like a castle made of cards.
See Simeon and his team being filmed in action here
I tend to spend my free time the same way I spend the hours while wearing my work uniform – cutting trees (he laughs). On a more serious note, it is this activity that actually helps me keep myself in good shape at all times. I'm also very fond of hiking through mountain and forest landscapes. After all, back in the day, I used to live in a mountain cabin for around 10 years, so I'm no stranger to what the wilderness has to offer. Back then, the locals didn't have a proper mountain track, so I decided to put all winter and summer markings, plus the guard rails in the entire region on my own. Turns out, 10 years were more than enough to do all of the above!
Fantastic Services would like to thank Simeon for his hard work and for finding the time to make this interview happen.
Last update: September 10, 2020
Posted in Bulletin
Fantastic Services manages 25+ professional home cleaning and maintenance services, provided within the UK, Australia and the USA. With 10+ years of experience behind our back, and 400+ of successful franchises, we continuously set the bar higher with our cutting edge technology implementation and marketing approach. Explore our business opportunities on the main website!